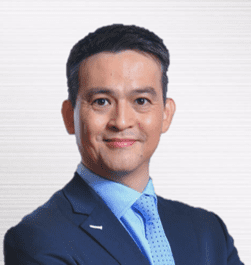 Terence Yeung
Founder of eTACSEN, The only Certified Master of The Leadership Challenge® in Hong Kong and South China Guest Lecturer: School of Economics and Management, Tsinghua University, and Institute of China Business (ICB), SPACE, The University of Hong Kong
Terence has more than 20 years of experience in management consulting and corporate training. Since 2002, Terence has led eTACSEN to become one of the leading training consultancies in the Greater China Region.  TACSEN was awarded Hong Kong Most Valuable Companies (The only training company that received this award) by Mediazone (2012) and ranked 7th in China Training Industry by TopHR (2017).
Terence is a guest lecturer at the School of Economics and Management of Tsinghua University and Institute for China Business of The Hong Kong University SPACE.  He has awarded Asian Top 10 Trainers in 2006.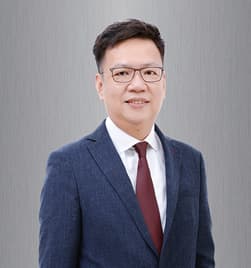 SIMON LAM
Co-founder of eTACSEN, Certified Trainer of Everything DiSC and the Leadership Challenge
Simon is a professional trainer with excellent practical experience in the industry. From 2002 to 2005, he co-founded eTACSEN (formerly known as TACSEN). He was responsible for business development, which laid a solid foundation for his personality, leadership, and team management training. From 2005 to 2018, Simon served as a senior executive in different industries. He led the company to achieve great results, which has become the source of his outstanding training and practical cases.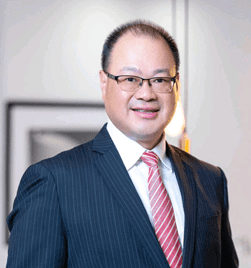 KIN U
Registered psychologist and Associate Director of the Hong Kong Psychological Society
Kin is a contracted trainer at eTACSEN. He has over 25 years of training experience in leadership and team management He previously held a senior management position in KPMG. Kin is also a registered psychologist and associate director of the Hong Kong Psychological Association. He has also been invited to hold academic lectures in different colleges and has been a guest speaker in many large seminars.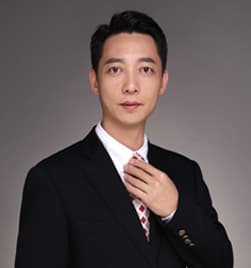 MICHAEL FONG
Certified DiSC Trainer and Consultants
As a contracted trainer at eTACSEN (formerly known as TACSEN), Michael has many years of rich work experience in different fields, which has laid a solid foundation for Michael to deliver his leadership and management courses and sales training courses. His courses focus on practical skills such as management talent development, creative problem solving, influential communication, professional sales skills, and negotiation skills. With his skills and knowledge, he provides practical and effective methods for companies to improve their competitiveness and efficiency.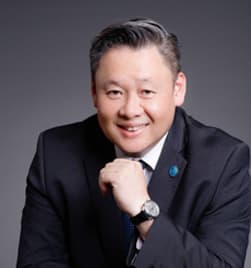 SAMUEL LAU
The world's first cooperative alliance tutor at NLP University in the United States
Samuel is a contracted trainer at eTACSEN (formerly known as TACSEN). He has been engaged in training, consulting, and coaching for nearly 30 years. He has been invited to provide various training and consulting services for many companies in Mainland China and Hong Kong. He has also been invited to deliver his NLP courses in the Netherlands, South Korea, Beijing, Shanghai, and other places. He has served as a lecturer in NLP for many universities in Hong Kong, including the University of Hong Kong, City University of Hong Kong, Hong Kong Polytechnic University, and Shanghai Jiao Tong University. At the same time, he has been invited by Beijing Tsinghua University as a guest lecturer in an advanced seminar for CEOs from great companies.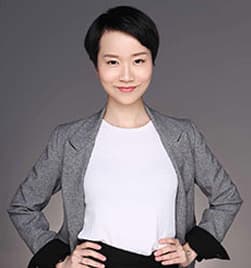 SEAN TANG
Everything DiSC International Certified Trainer
As a contracted trainer at eTACSEN (formerly known as TACSEN), Sean has served as a sales and operations professional, senior course consultant, and trainer in the past seven years. Sean's course is vivid, professional, and practical for different ages, industries, and positions. She is good at customizing "training scenarios" and "training atmosphere" based on different ages, industries, and positions. She effectively guides group discussions, gets everyone involved, and refines the essence of training.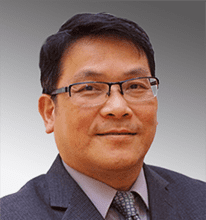 AMANA WONG
Everything DiSC Certified Trainer, Action Learning Certified Coach
Amana is an action learning coach, guidance consultant, and career planner. He specializes in talent development and has extensive experience in personal, team, and organizational development. Regardless of the training venue, his enthusiasm is always the same. His passion guides participants through the steps of self-awareness, participation, collaboration, and commitment to change.